About Us
Clovis Senior Activity Center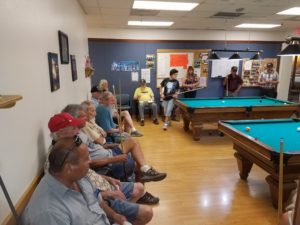 The Clovis Senior Activity Center sponsors a wide range of classes, programs and activities to promote healthy and  independent living for individuals 50 years and older. No membership fee is required, although classes and sessions have a small activity fee and/or registration fee. Also, participants are asked to complete a confidential registration form with contact information in the case of emergencies. Participants do not need to reside in Clovis to participate in our programs.
We offer lots of fun activities for active seniors. A few examples are: Line dancing, oil painting, ceramics, exercise class, yoga, tai chi, writing your memoirs, dancing (with live music), bridge, canasta, pinochle, and billiards. We have resources and information about housing options, long term care, Medicare, and in-home care assistance. Find out about our many special events throughout the entire year by signing up for our free newsletter.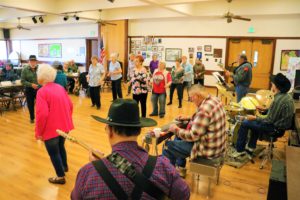 The center is open from 8 a.m. to 5 p.m. Monday through Friday with hot lunch served daily for a $2.00 donation.(Lunch reservations must be made by 11:00 the working day prior to the day you want to join us for lunch.) Arrangements also can be made at the center for the delivery of home delivered meals for those who qualify. The meal program is funded in part through a grant from the Fresno-Madera Area Agency on Aging. In addition to classes, activities and programs, seniors are welcome to drop in for coffee and conversation.
Visit the Clovis Senior Center website at www.CityofClovis.com/seniorservices for an up to date calendar of activities and events.
Clovis Veteran's Memorial District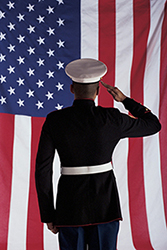 Clovis Veterans Memorial District was formed on June 11, 1946, to recognize and serve the veterans of the Clovis area. The district boundaries are roughly equivalent to those of the Clovis Unified School District.
The Veterans Memorial Building near Clovis Ave. and Fifth St. was completed in 1951 as a focal point and activity hub for the district and the Clovis community. The building was renamed in 1984 as the Rex Phebus Veterans Memorial Building, in honor of Phebus and his 30 years of service as district manager. In 2007, the building underwent extensive remodeling and renovation, transforming it into the modern conference center it is today. Throughout the years, the building has hosted events for the Clovis community, from dances to wedding receptions.
The building is available to veterans organizations and residents within the district. Eligible non-profit groups, service organizations, and churches use it, as well as the Chamber of Commerce, and school and governmental agencies. Read more about renting our facilities.
The district's board of directors is determined to provide a first-class, quality facility and community program that all district residents can proudly call their own.